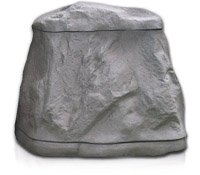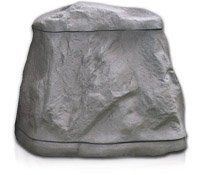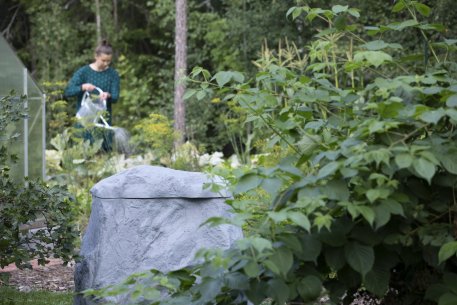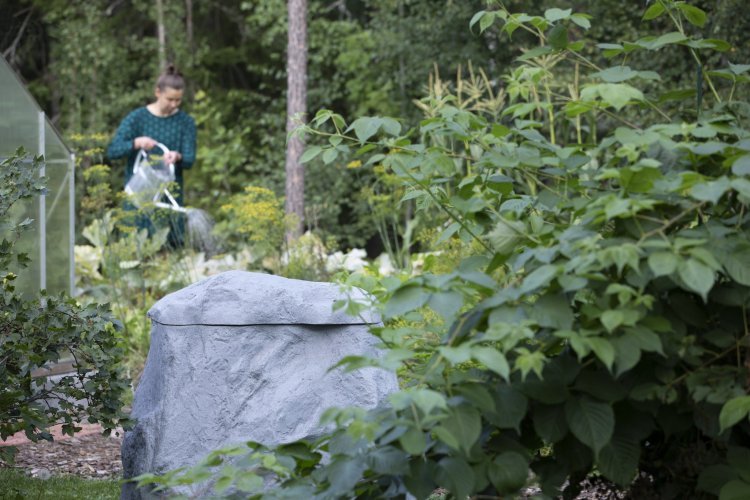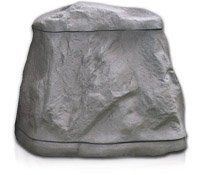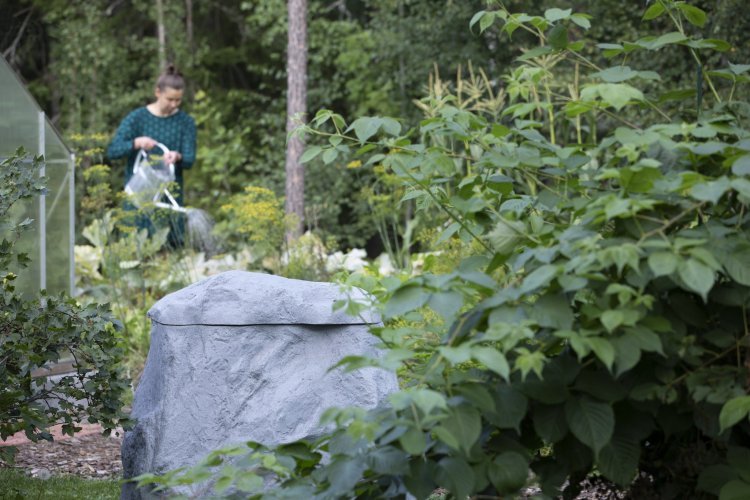 Biolan Stone Composter
A stylish composter for the garden!
for composting kitchen, toilet and garden waste
thanks to its unique appearance, merges well into its environment
low construction height and large hinged cover make attending to the composter easier
dense structure prevents the compost mass from drying out
very strongly built and weatherproof
air distribution channels are formed in the bottom sump of the composter
Product number: 70573200

Instructions for use of Stone Composter
Put a decent layer (approximately 15 cm thick) of Biolan Komposti and Huussi Dry Bedding and coarse garden waste on the bottom of the composter.
All suitable leftover food, potato and fruit peels, coffee filters etc. can be taken from the kitchen to the composter. Everything that decomposes in the garden can be put into the compost. Dry the root weeds before putting them into the compost to ensure that they do not spread in the compost.
Always cover the kitchen waste that you put into the compost with a layer of Komposti and Huussi Dry Bedding.
Apply the bedding also to garden waste, such as cut grass and tree leaves, as these get compacted easily. This ensures the compost mass remains airy and the composting is odourless.
Apply Biolan Compoststarter or Natural Fertilizer to the garden waste to ensure a supply of nitrogen to the micro-organisms.
Toss the compost approximately once a month using a pitchfork or the Biolan Compostmixer.
Make sure the compost stays moist.
Empty the Biolan Stone Composter by turning it over from the heap. Peel the fresh, non-decomposed layer away from the surface of the heap for a start-up batch for the next compost.
Volume: about 450 litres
Dimensions (h x w x l): 95 x 114 x 95 cm
Weight : about 19 kg
Colour: grey granite
Raw material: weatherproof, polyethylene plastic dyed throughout
Insulation material: polyethenefoam 11-15 mm
Guarantee covering defects in material and workmanship: 1 year